Holiday Homes in Cork
Our self catering accommodation
Like us on Facebook!
Welcome! We have holiday homes in Cork with live booking available on all of our properties. That means you just select your dates, where you want to stay and your special interest if you like, and off you go! It couldn't be easier to find your self catering holiday in Cork county.
Of course, if you just want to see the self catering accommodation then feel free to browse through all our properties. Cork Holiday Homes offers a wide variety of holiday rentals and self-catering cottages in the Cork region and the south of Ireland.
We offer customers a wide range of property types including holiday village and stand alone houses in either a town or rural setting. In addition to our vacation rentals we have a number of locations where we offer accommodation attached to Hotels.
At these locations guests have all the benefits of self catering while at the same time having the choice to avail of the Hotel facilities including swimming pools, leisure centres, bars and restaurants.
OUR SPECIAL OFFERS!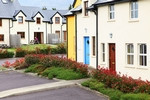 Ardgroom
Ardgroom Leisure Village
From: 08-04-2017
To: 15-04-2017
Price: €349.00!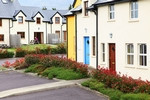 Ardgroom
Ardgroom Leisure Village
From: 14-04-2017
To: 17-04-2017
Price: €295.00!